Meet the Gustin L2 Leather Jacket - a true icon that perfectly balances edginess, function and style. We've respectfully updated this historic jacket and treated it to the finest construction and leathers possible for you. Instantly recognizable, our L2 retains everything that has made this style a fixture for decades, while its fit and details make it even more versatile. The best part, we get to show you the kind of value all-American construction can offer on an intricate style like this.
This L2 is crafted from full grain steer hide from Germany. If you're looking for an insanely comfortable leather jacket that looks as if you've worn it well for years, this leather is the answer. Two things really stand out with this leather. The first is the wearability. This leather is the softest we've ever offered. It's comfortable the second you put it on drapes wonderfully. It's close to the comfort of a really soft, dense fabric. The second is the finish. A chocolate brown base color gets a light buffing and is totally transformed into an authentically vintage looking hide. It literally looks as if you've spents years with this jacket, wearing it hard and well. There is beautiful color texture and highs and lows that you don't get in most styles. The grain on this leather is also smoother than our Black style. This is simply a special leather that you will instantly fall in love with.
A great leather jacket must be nicely tailored and perfectly constructed. Our L2 is designed to hit near the waist, staying true to this style's functional roots as a motorcycle jacket. There is an ample amount of taper from chest to waist, making the overall silhouette clean and fitted. Our fit helps give this jacket the versatility to look just as good worn to the office or out at night (even when you leave your bike at home). To us, staying true to this iconic style meant honoring key details. Foremost is the double collar, perfectly sized with each point secured by an antique brass snap. Defining the front is an off-center body zipper, a functional element to protect against wind, and a wonderful asymmetrical detail. We use our large size 10, antique brass, vintage shaped Talon zipper. From the start, we knew our L2 had to have the D-pocket. This pocket is highly functional and the beautiful curved shape adds true character to the jacket. Opposite the D-pocket is an additional slash pocket, also secured with a Talon zipper. All this beautiful antique brass hardware lends a rustic contrast to the leather. A seamless center back panel is the perfect showcase for the beautiful leathers we use and gives you a huge plane of hide to admire. The bottom back gets a rectangular segment in true moto style. Large gussets on the side-back allow for better movement and are punctuated by zippered vents. Finally, this style wouldn't be complete without the shoulder epaulettes and zippered cuffs. The body and arms are lined with a jet black herringbone cloth that lends a subtle texture to the interior of the jacket. What we love most about this style is how all this detail comes together into a functional and beautiful whole.
Leather jackets like ours that are made in the USA using our quality of material and construction are typically priced at $1000 or higher. The efficiency of the Gustin model, with your support, lets us do much better.
Fabric
Full grain steerhide, 3-3.5oz
Trims
Talon #10 antique brass zipper, antique brass snaps
Made in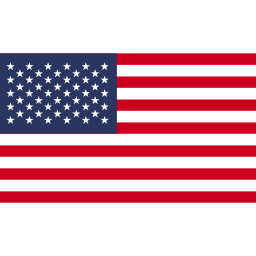 Fit guide