A surprising transformation from pure classic to a rainbow of color. Denim with hidden details that reveal themselves as you wear the garment in - this is the Rainbow Color Core 5 Pocket. 
Although we love Japan for its ability to capture the spirit of vintage, classic denim, sometimes the mills like to get a bit more experimental. In this case, a lot more colorful. You won't notice anything unusual when you first put this pair of denim on. It'll feel comfortable due to a lighter 7 ounce weight and light starch. The deep indigo warp and big show through from the white weft give it a timeless denim look. However, as you wear it in, something unexpected emerges. At the core of the rope dyed warp yarns is a rainbow of colors. Coated with indigo, the color only shows with wear as the indigo gets removed. You're left with a totally unique palette of greens, blues, purples and browns as the colored core breaks through. This is certainly like nothing else you'll wear and the surprise only develops over time. Think of it as your reward for hard work.
Choose either our classic straight, slim or skinny fit. More details available on our fit guide.
Fit
Available in our Straight, Slim and Skinny fits.
Fabric
#222, 80%C/20%P, 7oz
Finish
Raw, Contrast Stitching, Brown Patch
Trims
Custom hardware, custom leather patch
Made in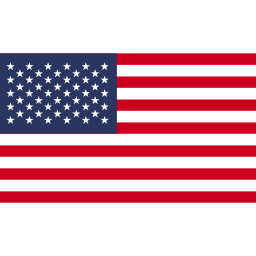 Fit guide