One thing we all believe here at Gustin is that you have to try true monster weight denim at least once in your life. Today we're making that decision really easy. Call it an early holiday gift from us to you. The Japan 21 - monster weight selvedge that's actually supple enough to wear.
Gustin jeans made from sanforized raw selvedge denim from one of the finest mills in Japan. This is one of those rare denim opportunities that we can safely say will not come again. This is next level fabric at a ridiculous value. It starts with huge weight. This beast tips the scale at 21 ounces. You can see the burly yarns used to construct this fabric and you know this is no ordinary denim. Monster weight denim is, to put it mildly, painful to wear at the start. It's kind of a project that not many people have the time or willpower to take on. That's why we love this fabric - it's way more supple than you'd ever expect from a denim in this weight class. It's closer to our incredibly soft Super Heavy, so you can actually put these on and get started breaking them in right away. The rest of the details are just as great. This style uses Zimbabwe cotton, the finest and most durable you can get. The warp is deep indigo and the weft has just a subtle natural tint giving the fabric a vintage look. There is also nice show through on the weft which serves to brighten up the surface and add character. Nothing other than a classic red selvedge ID would do. Don't miss this chance to get in on huge weight denim at a special price.
Choose either our classic Straight fit or our Slim fit. More details available on our fit guide.
Fit
Available in our Straight, Slim and Skinny fits.
Fabric
#265 Japan Selvedge, 21oz, Red ID
Finish
Raw, Contrast stitching, Veg tan patch
Trims
Custom hardware, hand stamped leather patch
Made in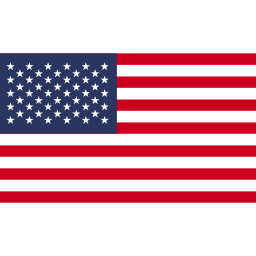 Fit guide