The Japan High Tensile Strength 24 is one special denim and this is the last time to get it as our mill in Japan has informed us it will no longer be made. It's not only incredibly burly and classic looking, with great texture and grain, but also a denim that's very wearable. These are the absolute collector denims we love finding for you.
*Note: due to the weight and composition of this denim we recommend sizing up one size.*
Gustin jeans made from sanforized raw selvedge denim from one of the finest mills in Japan. Discovering the most unusual and rare selvedge denim is the best part of our job. About a month ago, one of the most famous mills from Japan paid us a visit in San Francisco. We looked at a lot of selvedge denim, but one style really stood out. At the time all we knew was that it was a burly 24oz's, one of the heaviest denim's we've seen. A week later, we got the full details . . . this monster had unique DNA in the form of high tensile strength synthetic fibers. This denim is ridiculous (in a good way). It starts with a classic, vintage denim look in the form of a deep blue warp and white weft. You see nice slubby yarns that give it great vertical grain and weft show through. It's a beautiful selvedge denim. When you touch this fabric you instantly know it's different. These fibers are incorporated into both warp and weft yarns. The most visible indicator is on the back of the fabric where you see thick cotton covered high tensile strength synthetic yarn running vertically up the fabric. It's like nothing we've ever seen before and creates a uniquely raised textured on the back. High tensile strength synthetics are prized for it's strength and can be found in everything from racing tires to armor to motorcycle gear. It's extremely rare to find it incorporated into denim, let alone selvedge denim from Japan. Now you can feel that much tougher in your jeans. These are the absolute collector denims we love offering to you.
Choose either our classic Straight, Slim or Skinny fit. More details available on our fit guide.
Fit
Available in our Straight, Slim and Skinny fits.
Fabric
#282 Japan Selvedge, 24oz, 15% high tensile strength synthetic fiber, Green ID
Finish
Raw, Contrast Stitching, Veg Tan Patch
Trims
Custom hardware, hand stamped leather patch
Made in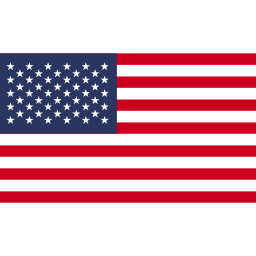 Fit guide