A true old world, all-American selvedge denim made by our friends at Cone Mills. This was a collector denim even when Cone first released it, and now it takes on even more significance knowing this may be the last chance to get denim like it ever again. Cone went all out on this special fabric, using natural indigo plant dye and we're offering it at the truly radical value only Gustin can offer.
Gustin jeans made from sanforized raw selvedge denim from Cone Mills in Greensboro, NC. When Cone's famous White Oak plant marks it's 110th year in operation, something special must be done. Cone decided that meant creating a fabric to showcase this factory's true vintage roots. We think they succeeded. Cone maintains this is the first production scale selvedge denim in over 100 years to use natural indigo plant dye. Even better, the indigo plants were farmed in the USA. The result is an absolutely beautiful, bright, pure indigo color. A white weft keeps the look classic and makes the fabric even brighter. It's a solid, 13.25oz weight that is both sturdy and wearable. This version has a solid white ID. This is denim that truly respects the roots of the indigo denim craft. The value is radical.
This is the same style and quality that was sold in boutiques all over the country for $205+.
Choose either our classic Straight, Slim or Skinny fit. More details available on our fit guide.
Fit
Available in our Straight, Slim and Skinny fits.
Fabric
#290 USA Selvedge, 13.25oz, solid white ID
Finish
Raw, Contrast Stitching, Brown Patch
Trims
Custom hardware, hand stamped leather patch
Made in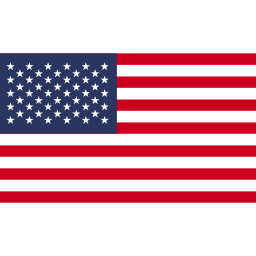 Fit guide