When people ask us why we got into denim in the first place, half the answer is a love of making things you can wear everyday. The other half is beautiful fabric just like the Japan True. This fabric is what Gustin is all about: classic, superbly woven denim at a tremendous value.
Gustin jeans made from sanforized raw selvedge denim from one of the finest mills in Japan. Sometimes it's nice to return to fabric oozes tradition. When we think of great raw denim this is exactly the type of style that comes to mind. It starts with the feel. To us, 14 ounces strikes the perfect balance between durability and wearability. A nice amount of starch gives you a good reminder that you're wearing raw denim and helps you put in deep creases. Next comes the color. It has to be a deep, dark indigo with a crisp white weft. This one also has nice cross hatching which helps bring out a bit more brightness in the surface. Finally, you need that red selvedge ID to cap it off. This is denim you'll instantly love and wear happily for years. At $81 the value is superb.
Choose either our classic Straight fit or Slim fit. More details available on our fit guide.
Fit
Available in our Straight, Slim and Skinny fits.
Fabric
#306 Japan Selvedge, 14oz, Red ID
Finish
Raw, Contrast Stitching, Brown Patch
Trims
Custom hardware, hand stamped leather patch
Made in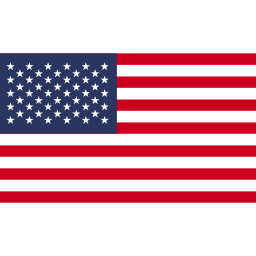 Fit guide