There are so many things that can make us go crazy for a pair of denim. It can be the smallest little detail, such as the particular shade of blue or the slub in a yarn. The styles that always seem to make it to the top of our rotation are able to do more - they captivate us with their looks and hold us with the actual experience of wearing them. Today we're excited to offer you a pair of denim that is a complete and new experience - The Selvedge Bedford Corduroys. 
The Look
We love taking our classic denim fit and throwing totally different fabrics at it. The results are refreshingly new. When you first see these pants you're greeted by our classic denim styling. The timeless five pocket sits perfectly on the body and always lends a classically rugged look. The bedford cord then takes over and brings out something very new. Bedford corduroy is a cousin of the traditional corduroy, but with a much more subtle structure. You see a distinct vertical rib on the surface which instantly sets these pants apart from a twill or traditional denim. The depth of the ribs is subtle, resulting in a nicely flowing, yet not overbearing visual line. The solid earth tones are rich and bold. This version is a bright brown. There is a versatility to this color that enables it to be dressed up or down with ease. Finding a selvedge version of this fabric is very rare and you can choose to cuff them and show that ID. These are truly a complete and refreshing package.
The Experience
One thing we pride ourselves on is giving you access to the full range of fabric experience. Example: we ran our heaviest selvedge denim ever last week that tipped in at a monstrous 26 ounces. We never shy away from that type of bomb proof feel, but we've come to really appreciate the opposite end of the spectrum as well - raw fabrics that offer extreme comfort. These Bedford Corduroys exemplify this type of fabric. The moment you pick up these pants you know you're in store for supreme comfort. You feel the breezy 8 ounce weight. A bit of starch helps them retain a raw feel and structure. When you put them on you realize they're even better than you suspected. You immediately notice that touch of stretch. The combination of airy weight and ease of movement is beautiful. This is one of the best pants to wear and enjoy right away. 
I get the privilege to try on a lot of really great pants. So many that I can't possible wear them all, but I'm keeping the Bedford Corduroys in my collection.
Choose either our classic Straight fit, Skinny fit, or Slim fit. More details available on our fit guide.
Fit
Available in our Straight, Slim and Skinny fits.
Fabric
#368 Japan Selvedge, 98C/2P, 8oz, White ID
Finish
Raw, Tonal Stitching, Brown Patch
Trims
Custom hardware, hand stamped leather patch
Made in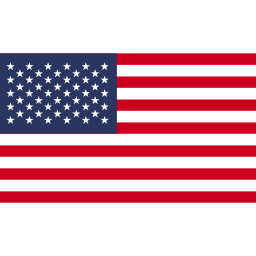 Fit guide