If you haven't noticed, we've discovered a cache of some absolutely incredible Italian selvedge styles. Today, the artistry continues with an ultra-rare version crafted like we've never seen before. Selvedge Bedford corduroy done two ways. We're keeping the value huge at only $99, but fair warning, these are highly limited runs so get in quickly.
We always love finding selvedge styles that step outside the mold of traditional denim. These are some of the rarest finds and often some of the most beautiful. These two from Italy brought a huge smile to our faces. Bedford corduroy is a cousin of the traditional corduroy, but with a much more subtle structure. You see a distinct vertical rib on the surface which instantly sets these pants apart from a twill or traditional denim. The depth of the ribs is subtle, resulting in a nicely flowing, yet not overbearing visual line. 
The use of color in both warp and weft yarns put this style in a totally different league. The IndigoXBlack has an incredibly inky deep blue in the raised ribs with jet black on the lows resulting in an impossibly saturated finish and subtle dark shadow below the overall blue color. Sewn up in traditional denim style this is destined to be one of your most unique pairs of selvedge if you're lucky enough to snag a pair. These are the fun finds that keep us coming back for more.
Choose either our classic straight, slim or skinny fit. More details available on our fit guide.
Fit
Available in our Straight, Slim and Skinny fits.
Fabric
#422 Italy Selvedge, 11oz, White ID
Finish
Raw, Tonal Stitching, Brown Patch
Trims
Custom hardware, hand stamped leather patch
Made in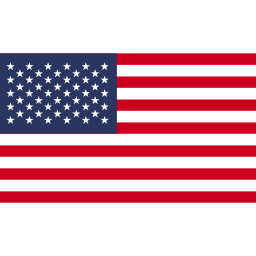 Fit guide