Raw selvedge denim done in a totally refreshing way. Fresh color, true comfort and old-world selvedge credibility -- meet the Titanium Stretch. Add in a one of the best values for a style like this and you have a serious addition to your denim collection.
As selvedge denim enthusiasts, we often think of brutal break-ins as a rite of passage. The harder the better. And yes, we do still believe that the difficult process of molding solid, starchy raw denim to your body and life is an awesome process. That said, we've also come to realize that alternatives are also very useful to have in your collection. The mills in Japan have perfected true vintage selvedge with just a touch of stretch to totally transform the wearing experience. The latest example of this master is the all new Titanium Stretch.
The deeply metallic grey color is the first thing that catches your eye. With both warp and weft dyed to titanium grey shade, you get a wonderfully saturated surface of color. The 13.5 ounce weight with nice starch instantly lends this selvedge a true raw denim feel. It's only when you put this denim that you feel the transformative power of a tiny bit of stretch. The break-in battle you expect to wage is all of a sudden much easier. The fabric gives just enough to make movement easier. You look forward to walking around and wearing these daily. That's a good thing because you still get the reward of seeing this unique color soften and age uniquely to you. Get started now.
Choose either our classic straight, slim or skinny fit. More details available on our fit guide.
Fit
Available in our Straight, Slim and Skinny fits.
Fabric
#448, 98%C 2%P, 13.5oz, Red ID
Finish
Raw, Tonal Stitching, Black Patch
Trims
Custom hardware, hand stamped leather patch
Made in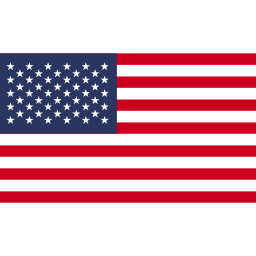 Fit guide