We're starting 2020 off in huge style with an ultra rare selvedge denim made just for GUSTIN - The Japan Cashmere. With a 100% cashmere weft yarn, this is a beacon to all true selvedge connoisseurs and those who love classic style, incredibly rare ingredients and luxurious comfort. Happy New Year from us and thanks again for all your support.
We just couldn't resist saving this one up to kick off 2020. This is the type of rare denim that we live for and love bringing to you. We put out feelers with all our contacts in Japan and finally found a mill willing to produce a small lot just for us. This isn't about being flashy. It's not about monster slub yarns or huge weight. It's about classic raw denim style and insanely rare yarn that produces a totally unique wearing experience for the owner.
Cashmere, in large amounts, is what we set out to find for you, and we got it. Prized for its absolutely luxurious softness, cashmere seems like the perfect companion for raw selvedge denim where a touch of comfort can go a long way. The weft yarn on this denim is 100% cashmere. This is by far the largest use of the fiber we've found and the weft yarn is the perfect spot for it. This location allows the cashmere to sit closest to your body, where you can truly enjoy the comfort. You can instantly feel it. It creates a slightly unsinged appearance on the front and back surfaces, but those fibers are beautifully soft. It's totally unique feel you need to experience. A classic raw denim package complements the cashmere - a dark indigo warp, ideal 12oz weight and red selvedge ID. Very low starch enhances the feel. A little wear or even that first wash puts it absolutely over the top comfortable.
We doubt you'll find other brands with a selvedge cashmere denim, but if you do, we wouldn't be surprised to see prices in the $800 to 1000 range. Our mission is to do way better on a really unique product that's sewn in the USA.
Choose either our classic straight, slim or skinny fit. More details available on our fit guide.
Fit
Available in our Straight, Slim and Skinny fits.
Fabric
#457, 70 Cotton / 30% Cashmere, 12oz, Red ID
Finish
Raw, Contrast Stitching, Brown Patch
Trims
Custom hardware, hand stamped leather patch
Made in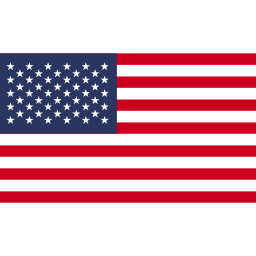 Fit guide