To me, there's no better way to start a new year than with the type of raw selvedge denim that made me become obsessed with this fabric more than 17 years ago. It's everything I want in a gold-standard raw denim. It's ready to become unique to you. This is the Japan Dust Indigo. 
Quite frequently when we want to start a new denim project (eg, wear in a new pair), we find ourselves going back to the raw selvedge fundamentals. These are the little details that make classic selvedge great, my demand is that all those details are really done right. After all the incredible denim I get to try out, this is the selvedge I'm working on for 2023. The second you see it, you get the classic look perfected. A really dark indigo warp, a crisp white weft. This is basic, but the slightly slubby yarns reveal a graininess and crosshatch that dials that classic look way up. There is even a light beige tint to the weft for a subtle antique cast. Superheavy denim is great, featherweight has it's place, but this 13.5oz version is the sweet spot of usability for me. I can get through the early break-in while still feeling my investment is going to last. Despite the starchiness I love, the backside is relatively smooth, a subtle testament to the quality of the material. Yes, the timeless red ID is the proper finish. 
Choose either our classic straight, slim or skinny fit. More details available on our fit guide.
Fit
Available in our Straight, Slim and Skinny fit
Fabric
#536, 100% Cotton, 13.5oz, Red ID
Finish
Raw, Contrast Stitching, Brown Patch
Trims
Custom hardware, hand stamped leather patch
Made in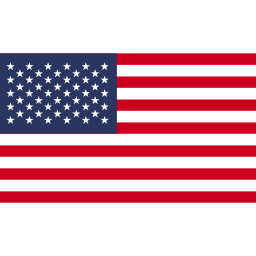 Fit guide