Our global search for selvedge lands us a stellar first - luxurious, ultra high quality selvedge denim from England. Indigo, linen, vintage looms . . . this authentically crafted denim has it all. Do not miss this one. The England IndigoXLinen.
The selvedge we always return to is just like fabric that got us into denim originally. Authentically crafted styles made on vintage looms. The highest quality ingredients with a masterful but subtle level artistry applied to enhance them. Styles that look like denim made decades ago with lasting character. There's one maker of selvedge in England. This style from that mill does everything we love perfectly. Raw ingredients set the stage. Classic dark indigo dyed cotton from Turkey is quality to the core. The weft is not playing a mere supporting role, but is a equal player - 100% French linen, left in natural color. Rare absolute top quality. You could not ask for a better starting point unless these ingredients were brought together on true vintage shuttle looms, which they are - 1950s Blackburn Northrop and Saurer looms. These details all matter, but in the end, the result is a pair of our USA made selvedge denim, so how does it actually look and feel? It's a special style. First glance reviews the classic selvedge look - dark indigo, bright weft show-through. Closer inspection shows fuzzy, unsinged surface, lending an almost hand-made, loomstate appearance to the pant. This is the result of a cold wash process the fabric receives to control sizing. The cold wash also lends an absolutely dense, soft leather feel to the style. It's not the crisp starch of some pure raw denim, just pure luxury. It's just a great selvedge. Timeless, vintage character in a package that's a joy to wear. 
Choose either our classic straight, slim or skinny fit. More details available on our fit guide.
Fit
Available in our Straight, Slim and Skinny fit
Fabric
#551, 50% Cotton / 50% Linen, 12oz, White ID
Finish
Raw, Contrast Stitching, Brown Leather Patch
Trims
Custom hardware, hand stamped leather patch
Made in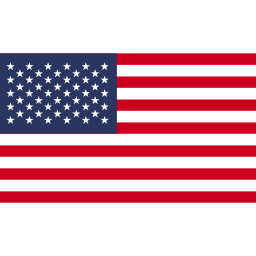 Fit guide