You are probably aware the we have an affinity for indigo. It just makes everything look cool. When we set out to create our heavyweight indigo t-shirt, we knew that it would require the finest material. Finding the right fabric was a challenge. So much so that we had material custom knit for us in Canada. After weeks of waiting, the heavyweight indigo dyed yarn showed up at our door and we knew that it would make the perfect v-neck tee.
Our heavyweight indigo V-Neck tee features yarn dyed indigo cotton jersey custom knitted in Canada. We've brought you some sweet t-shirts lately, but this one adds a new level of complexity. The color is a deep indigo with amazing horizontal grain and subtle cross hatching. Like denim, the finish ages with wear and will just keep getting better over time. The most unique element of this tee is the weight. The fabric comes in at a hefty 9 ounces giving it a substantial feel that reminded us of old-school tees from the 70's. Long story short, this fabrics makes for a truly special garment.
Fit is much more important on a t-shirt than you might think. We set out to strike the right balance between a tailored fit and an easy to wear piece. The shoulders are fitted, which keeps the overall look clean. The sleeves hit at just the right point on the arm and are tight enough to prevent them from winging out. The body is slightly tapered, but easy enough to not be mistaken as an undershirt. The length hits just right so it falls below the waist line, but does not cover your entire backside. Finally, we took time figuring out the right depth for the "v". Too deep and it's just not aesthetically pleasing. We decided to go modest offering both a relaxed and conservative look
Construction details are classic and sturdy. We start with an inset collar using rib. Neck and shoulders are taped, which adds effort to construction, but provides an extra touch of structure to the garment. Double needle hems finish the sleeves and bottom and a slightly narrower gauge is used to lend a small element of refinement. This is the right way to make a t-shirt, without cutting any corners.
High quality t-shirts made in the USA with unique materials are typically priced over $60. The Gustin model allows us to offer you a radically better value.
Since this item is indigo dyed, it's prone to color transfer, so wash it with dark colors.
Fit
V-Neck
Fabric
100% Organic Cotton, Canada, 9.0oz
Finish
Pre-washed
Made in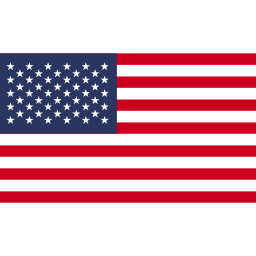 Fit guide