We are pleased to introduce three new tubular knit t-shirts to add to your summer roster.  Each tubular t-shirt is garment dyed with special pigment to give it a worn in, old school look and feel. Like your favorite jeans, the colors will just get more interesting with every wash and wear. Today, you have the chance to get in on this all American t-shirt 3-pack at our best value ever of only $50.
Note: The measurements on our tubular knit t-shirts are different from our other t-shirts. Refer to the fit guide before choosing your size.
This tubular knit variety pack includes Oatmeal, Burnt Orange and Faded Green t-shirts made from 100% cotton milled in California. For this style, we wanted a fabric that would be great year-round. We landed on a plush 6 ounce ring spun cotton jersey woven in Los Angeles. When you touch this material you recognize there is a richness in construction that is hard to match. In addition to being super soft, it has a gauziness that you don't often come across. That suppleness is nicely balanced by the solid weight. All three shirts are pigment dyed to add to the vintage appeal. The immaculate dying and washing process creates a distressed look and soft hand. Pair all of these t-shirts with jeans or khaki chinos and you're set for the day. 
Our Tubular Knit T-Shirt has a vintage cut and is not as slim as our USA T-Shirt. The shoulders are fitted, which keeps the overall look clean. The sleeves hit at just the right point on the arm. The body has a straight cut that is inspired by vintage military and athletic t-shirts. The length hits just below the waist line, but does not cover your entire backside. Finally, the lack of side seams means no seams to rub against your skin. If comfort is what you are looking for in a t-shirt, this is the one. 
Tubular t-shirt construction begins with knitting long tubes of fabric for each size. This was a hall-mark of 1950's style t-shirts and requires a dedicated machine for each size. The neck has an inset collar using wide and thick rib. The shoulders and neck are taped, which adds effort to construction, but provides an extra touch of structure to the garment. Double needle hems finish the sleeves and bottom and a slightly narrower gauge is used to lend a small element of refinement. This is the right way to make a t-shirt, without cutting any corners. 
Quality t-shirts made in the USA with domestic materials are typically priced over $35 each. The Gustin model allows us to offer you a radically better value.
Fit
Crew Neck
Fabric
100% Organic Cotton, USA, 6.0oz
Finish
Garment Washed
Made in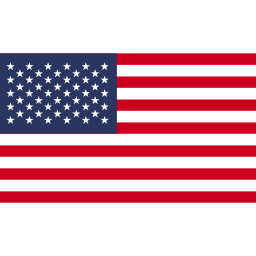 Fit guide