Add texture to your wardrobe with our new heavyweight cotton henley.
The Heavyweight Marled Grey Henley is made from a marled cotton blend milled in Los Angeles. This eye-catching fabric features a subtle weave of twisted black, white and grey colored yarns. The end result is a combination of complementary colors that creates a shade you don't often see. The textural element of this fabric is what we love the most. It has a buttery soft hand because each henley is garment washed. The combination of woven fibers create amazing highs and lows that you usually don't see in knits. The fabric weighs in at a hefty 12 ounces, great for layering but warm enough to be worn alone on a cool day. This all purpose garment can be dressed up or down, and will look great paired with raw denim, chinos or any of our jackets.
A henley should have a close fit, which reflects its origin as an athletic uniform and 19th century Western American workwear. We set out to strike the right balance between a tailored fit and an easy to wear piece. The shoulders are fitted, which keeps the overall look clean. The body is slightly tapered so there is no billowing fabric, but roomy enough so that it's comfortable. The length hits just right so it falls below the waist line, but does not cover your entire backside.
Construction details are classic and sturdy. Flatlock stitching along the sleeves, cuffs and body creates an extremely comfortable and durable seam. Double needle stitching is used to attach the ribbed collar. The sturdy placket has 3 Corozo buttons that are typically reserved for our workshirts. They're a deep grey shade with a slightly domed top and two holes for securing. Overall, this is the most intricately constructed garment in our knit line.
A quality henley made in the USA with domestic materials are typically priced over $75 each. The Gustin model allows us to offer you a radically better value.
Fit
Crew Neck
Fabric
Cotton, Poly, Rayon, USA, 12.OZ
Finish
Garment washed
Made in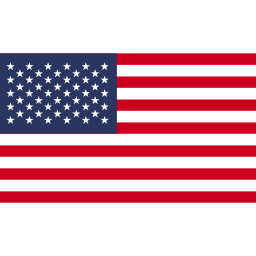 Fit guide