The Gustin Chelsea boot is our modern day reinvention of a classic. The boot's inherent simplicity is what we love most. From its lack of laces to the minimized shape, this style boot has stood the test of time because they are just so easy to wear. Constructed from stunning Horween leather with elasticated side panels for a flexible fit, these boot are the perfect denim companion..
This Chelsea boot is crafted from Chromexcel leather by the Horween Leather Company in Chicago. If you're looking for a drop-dead gorgeous leather, look no further. Chromexcel is a rugged and burly leather but it's high oil content helps maintain a soft hand and pliability. When you pick it up, you instantly sense the weight and durability. The surface is smooth and oily to the touch. It's jet black shade is equal parts dressy and rugged, making it a versatile choice. The character this leather develops over time is really what makes Horween stand out. This stunning leather will wear in beautifully and produces a rich patina over time.
Our Chelsea boot has a simple and sleek design. It took us a few iterations to get the specific fit and appearance right but we think you will agree that we nailed it. Overall, the fit is neutral and accessible. Elasticated sides and pull tabs ensure they are comfortable and practical to wear. The toe box profile is just a touch lower than our Classic Boot, giving it a more refined look. Our boot is devoid of extraneous adornment just like the classics worn by English rockstars in the 1960's. Beauty is in the elegant tonal stitching, the narrow leather backstay, and leather lining.
Our boots are constructed by hand in the USA by a group of craftsmen who have been making footwear for over 50 years. They have perfected their craft and the industry's biggest and best names, including Wolverine, Frye and Red Wing, use them for production. We are proud to say that our boots are made using Goodyear welt construction. Goodyear welting is a time consuming and expensive process utilized only by the most respected shoemakers in the world. It is highly regarded for reasons including being relatively waterproof, the ease in replacing the sole and its durability. We use a 360 degree welt and individually nail the rubber Vibram heel to each boot. The midsole, the part between your foot and the heel, is made of multiple layers of outsole leather. It's polished and offers up an elegant look normally reserved for dress shoes. The tan leather outsole is attached with contrasting white stitching and embossed with the Gustin logo. All leather for the upper is die cut one hide at a time and assembled with single needle stitching. Double stitching surrounds the elasticated gusset to ensure support and stability. These are time honored techniques taken to the highest level.
Boots made in America to our quality level carry incredibly high price points. The Gustin model allows us to offer you a radically better value.
Our Chelsea boots run big. We recommend sizing down 1 size. If you typically wear a US 9 get a US 8. All boots are standard D width.
Fabric
Horween Chromepack full grain leather
Finish
Calfskin lining, leather outsole, vibram heel
Trims
Embossed Gustin Logo, Size Stamp
Made in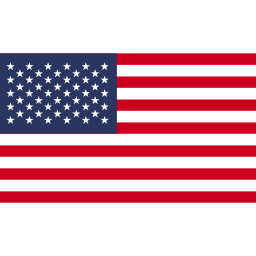 Fit guide