Simply put, this may be one of the most beautiful chambrays we've found. Color, texture and comfort are all perfected. Paired with our new drawstring shorts you have classic style and comfort. These are the Linen Chambray Drawstring Shorts.
Chambray is such a wonderful showcase for infusing fabric with personality. This style starts with color. All three have the classic color on white composition that instantly lends chambrays a vintage appeal and lots of vibrant contrast. This version has the most unusual color we've found - red-brown warp that yields a beautifully earthy shade that's unlike any other. Each has an absolutely intense grain and slubiness that creates a visual texture that elevates the entire fabric. The feel is as tremendous as the look. The near equal parts of linen and cotton result in a truly luxurious feel. The cotton helps provide instant softness, while the linen adds that telltale flowy hand. This is a dream short and a massive value.
Chino shorts are a must have, that's why they've become one of our most popular warm weather styles over the last few years. Now we're taking the style one step further to make them even easier to love. The big change - a drawstring elastic waistband. Sounds simple, but the transformation in wearability and comfort is huge. We start in classic form by making one more refinement in fit to absolutely dial it in while retaining all the classic details from the slash front pockets, single back pocket with button closure and clean lines. These are the elements make the style so versatile - casual or slightly more formal depending on what you pair it with. The waistband gets finished with a thick inset elastic, plush cotton drawstring, and beautiful herringbone liner. Instant on, instant fit. They stay put with no thought and the movement in the waist means pure comfort whether you're sitting, walking or standing. Simple, classic style made even better.
We're really excited to do all this in the USA at a value that's equally refreshing. Enjoy these.
Fit
Chino Short
Fabric
#13 55% Linen, 45% Cotton, 6oz
Finish
Washed, Tonal Stitching
Trims
Custom corozo button
Made in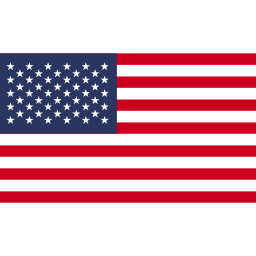 Fit guide