For the true Chino connoisseur we bring you pure quality from Japan that combines silk and cotton to form one of the most luxurious twills we've found. These are the Japan Silk Chinos.
If you're making an investment in pants you want versatility, quality and a healthy dose of pure luxury. We found that from on of our favorite mills in Japan. We start with our classic chino style. It remains one of our most intricately constructed garments. From the hand folded belt loops to fully curtained waistband, we spare no expense in crafting a pant that can be used for work and weekend. Now comes the fabric. An ultra-rare composition - silk and cotton. It's one of those fabrics you know is special the moment you touch it. It has an impossibly fine, tight weave like nothing we've felt before. The surface is soft and extremely smooth. Clearly the silk is working it's luxury magic, while the cotton keeps it feeling more sturdy. It's the ideal blend. The colors are also just a touch better - this version a deep midnight blue. This is an investment pant you can enjoy daily for years.
You know we're obsessed with construction and our Chino is no exception. We approach this garment considering it to be a tailored pant. The waist band is fully curtained using a beautiful, slubby, indigo chambray fabric and a red center stitch. This produces a totally clean finished upper. We also clean finish the fly and seat seams with indigo chambray binding. The fly is secured with custom shaped and engraved Corozo buttons. Belt loops are hand folded, tucked on the bottom and top waistband for added strength. They are also made in a slightly narrower width as compared to our denim to give the pant a more refined look. Traditional slash pockets are on the front, bar tacked on top and bottom. The back pockets are intricately constructed welt pockets also secured with our custom Corozo buttons. Both inseam and outseam use a busted seam for less bulk. This is construction done the right way throughout.
Choose either our Straight fit or Slim fit. More details available on our fit guide.
Fit
Available in our Straight and Slim fits
Fabric
#226, 83% Cotton / 17% Silk, 7oz
Finish
Washed
Trims
Custom corozo buttons
Made in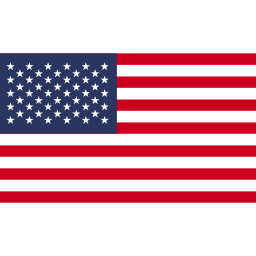 Fit guide