Today represents one of the most fun parts of the unique way we design and make products at GUSTIN. We get to find some of the most unusual and beautiful fabrics and let you decide what we make. We scored a first - a rare indigo dyed ripstop canvas and we'll make our military inspired Field Jacket from it.
We start with fabric. Rugged construction meets vintage dye. The base is a solid, 9 ounce ripstop canvas. Not just any ripstop though, a 100% cotton version. This is much more unusual for a ripstop, which tends to be nylon. Ripstop brings a enhanced level of toughness to fabric. It is designed to resist tearing by incorporating reinforced threads into the weave in a grid pattern. Making already rare style even more exclusive is the use of indigo dye. It's a perfect match for this fabric as the ripstop grid presents raised channels which are first to have the indigo dye rub off from. The transformation through wear is very special as you can see from the photos. 
Fit and construction both lend our field jacket its unique style. You'll notice the care and attention to detail throughout this jacket. Defining the overall spirit of the jacket is the large stand collar that flows down into a nicely drawn-in waist, giving our jacket it's iconic look while making it clean and well tailored. Four large snap closed cargo pockets sit on the front body, two on the chest, two above the bottom hem. All are sized to be functional while staying true to this jacket's roots. We spent a lot of time on the small details on this jacket that really make it special when you put it on each day. A perfect example are the cuffs. Intricately constructed, they can be secured in two positions with custom Gustin hardware via a triangular tab. Instead of a simple cuff slit, we sew in a gusset, which makes going unbuttoned at the cuff a beautiful option as well. Another special detail is the main body closure. You get a large YKK zipper along with button closures, that when used, are nicely concealed under a placket to keep the front clean. Huge bar tacks provide separation and reinforcement along the placket. Inside side seams are clean finished with chambray binding while an inside chest pocket is sewn in for additional storage.
Jackets like ours that are made in the USA using our quality of material and construction are typically priced at $260 or higher. The efficiency of the Gustin model, with your support, lets us do much better.
Fabric
Japan 100% Cotton, 9oz
Finish
Raw
Trims
Custom Gustin hardware, YKK zipper, snaps
Made in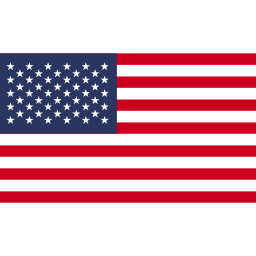 Fit guide