The Zimbabwe is one of our sweetest selvedge denims, hands down. It's not about being flashy, it's about knowing you're wearing denim made from the finest cotton in the world. You feel it even in raw form, but seeing how this denim fades is a mind blower. Today you can and the fades and colors are simply beautiful.
Gustin jeans made from sanforized raw selvedge denim from one of the finest mills in Japan. The first question many denim connoisseurs ask us is "where is the cotton from?" The answer they're hoping for is Zimbabwe. Why is cotton from Zimbabwe so coveted? It's known for an extra long staple that gives it a legendary toughness combined with a soft feel. This 15.0oz example certainly gives credence to that. When we first got this fabric in we sewed a sample. It looked like a beautiful dark denim with a slight grey cast, almost like the Okayama Standard. You could see nice vertical grain and texture and classic red selvedge ID -- all great details. Then I put them on to take some photos. Usually I get out of sample pants quickly because, let's face it, raw denim requires some break-in and I look forward to putting on my own worn-in pair back on. With the Zimbabwe's, I kept them on. They just felt incredible. The fabric is heavy and dense, but it was comfortable. The back was smooth and I found them molding to my body really quickly. I wore them all day and have decided I may steal this sample for myself. The rarity of the cotton makes it very expensive, but it's worth it.
*Note unlike most brands we don't use vanity sizing for our pants. If you're a first time customer we highly recommend checking out our fit guide.
Fit
Available in our Straight, Slim and Skinny fits.
Fabric
#107 Japan Selvedge, 15.0oz, Red ID
Finish
Raw, Contrast Stitching, Brown Patch
Trims
Custom hardware, hand stamped leather patch
Made in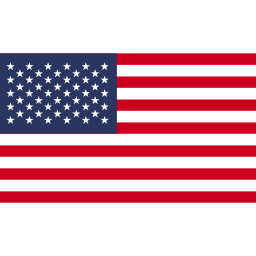 Fit guide
Est. Ship
November / December 2023