An all-American denim at a stellar value. It's that simple. This is the kind of fabric that defines raw denim and it's now the last of a breed from Cone Mills.
Gustin jeans made from sanforized raw selvedge denim from Cone Mills in Greensboro, NC. Everyone reaches a point in their denim collection where you just want a classic, wearable raw denim. Mid-weight, dark blue, starchy and crisp feel - the perfect blank canvas upon which to make your mark. This is precisely what the American Fourteener represents and we're happy to offer it at a huge value. It has a deeply saturated blue warp. Cone also took care in the weave of this style to ensure the fabric breaks-in to the perfect medium blue with nice white contrast - every raw denim lovers dream. At 14 ounces, it's substantial yet wearable and it has a nice amount of starch to help you get in some great creases. A classic red ID finishes it off.
*Note unlike most brands we don't use vanity sizing for our pants. If you're a first time customer we highly recommend checking out our fit guide.
Fit
Available in our Straight, Slim and Skinny fits.
Fabric
#259 USA Selvedge, 14.0oz, Red ID
Finish
Raw, Contrast Stitching, Brown Patch
Trims
Custom hardware, hand stamped leather patch
Made in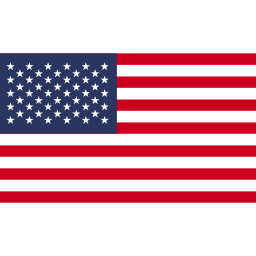 Fit guide
Collections