The cousin fabric to the Japan Indigo Stretch, this selvedge from Japan lets you get that extra bit of comfort in a classic black denim.
Gustin jeans made from sanforized raw selvedge denim from one of the finest mills in Japan. In our hunt to explore the extreme depths of selvedge denim for you, we dipped into the stretch waters only once so far. The response was clear -- this is a good style to have in your collection. If your denim tastes lean towards Japan and black denim this is the perfect answer. This one has a jet black warp on crisp white weft. There is nice vertical grain visible even when raw and a lot of weft show through which makes the surface bright. Just a tiny amount of stretch makes a noticeable difference. This denim gives just a touch to mold to your body. Areas that might be uncomfortable at the start in an all cotton raw fabric are easily manageable with this denim. It's kind of the best of both worlds - classic raw denim look with comfort of a denim you've already worn in.
This is the same style and quality that was sold in boutiques all over the country for $205+.
Choose either our classic Straight fit or Slim fit. More details available on our fit guide.
Fit
Available in our Straight, Slim and Skinny fits.
Fabric
#275 Japan Selvedge, 11oz, Red ID
Finish
Raw, Tonal Stitching, Black Patch
Trims
Custom hardware, hand stamped leather patch
Made in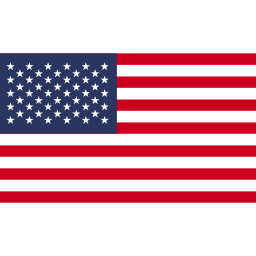 Fit guide