Fabric like this convinced us we needed to launch our new 5 Pocket fit - so we can unlock more completely unique and rare fabrics for you in the fit we love. This is the Indigo Rainbow from Japan.
Note: We recommend going up one size in this fabric.
As you can imagine, we see a lot of fabric and use more styles in a year than many brands do in 10. We're always challenging ourselves to find something new for you and truth be told it's something we love doing. The styles that really stand apart for us are those that blend elements of classic style with completely unique details built into the core of the material. That's precisely why we love this style. It starts on top in classic form. A denim weave with a pure, dark indigo warp. An 11 ounce weight makes is wearable but substantial enough to last and wear in any season. The weft yarn is the true star of this fabric. Rainbow color yarn is used - blues, yellows, browns, whites. A true explosion of color. If the yarn was smooth, you would see this rainbow primarily on the backside of the fabric. However, big slub yarn was also used in the weft to masterfully allow all this unique color to better peak through the top surface. The slub yarn displaces areas of the warp to help the rainbow show through against the top indigo in the form of a true tapestry of grain. It's shows, but it's not overwhelming. That's the special balance that makes this a usable work of fabric art. Discover how it wears in for yourself.
Choose either our classic straight, slim or skinny fit. More details available on our fit guide.
Fit
Available in our Straight, Slim and Skinny fits.
Fabric
#31, 95%C / 5%P, 11oz
Finish
Raw, Tonal Stitching, Brown Patch
Trims
Custom hardware, custom leather patch
Made in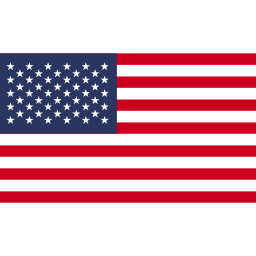 Fit guide