Indigo taken to a new and deeply vintage shade - this is the Japan Union Indigo.
What still manages to impress us is the absolute infinite variety we see coming from indigo dye. From pale to intensely dark, we love discovering new versions and that's what grabbed us about this style from Japan. A truly antique blue warp is reminiscent of vintage wool army uniforms. It's a number of shades lighter than a traditional dark indigo and presents a great vintage denim alternative. Even cooler is the light grey weft, which gives a less harsh show through. There is a nice graininess to the top surface and a good amount of starch to help establish solid fades. This is vintage denim with a beautiful color twist.
>Choose either our classic Straight fit, Skinny fit, or Slim fit. More details available on our fit guide.
Fit
Available in our Straight, Slim and Skinny fits.
Fabric
#372 Japan Selvedge, 12.5oz, Navy ID
Finish
Raw, Contrast Stitching, Brown Patch
Trims
Custom hardware, hand stamped leather patch
Made in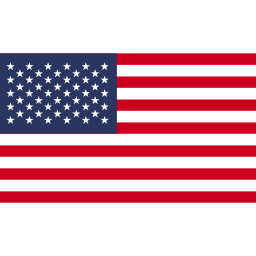 Fit guide