A true selvedge denim icon from the last great American selvedge denim mill. This is the deadstock Cone 1968. The most you can ask from a great selvedge denim is that it starts out beautiful and gets even better over time. As you can see from this well worn pair, the 1968 absolutely delivers.
Gustin jeans made from sanforized
raw selvedge denim
from Cone Mills White Oak plant in Greensboro, North Carolina. The 1968 was somewhat of a premium denim company darling. It was used by many and there's a reason for it. It sneaks up on you. It seems unassuming at first, but when you see the beautifully rich indigo shade and crisply starched raw feel you know you're touching classic quality. 20oz denim is cool. Super light denim is fun too. Let's face it, the 13.5oz sweet spot is a winner. It works year round and that's what you get in the 1968 - it has great body. We used this fabric as we were developing the skinny fit and knew we had to get our hands on more than just sample yardage. This is American denim at its best and quite possible the last time we'll ever have it.
This is the same style and quality that was sold in boutiques all over the country for $205+.
*Note unlike most brands we don't use vanity sizing for our pants. If you're a first time customer we highly recommend checking out our fit guide.
Fit
Available in our Straight, Slim and Skinny fits.
Fabric
#172 Cone Mills Selvedge, 13.5oz, Red ID
Finish
Raw, Contrast Stitching, Brown Patch
Trims
Custom hardware, hand stamped leather patch
Made in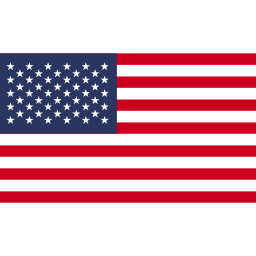 Fit guide
Est. Ship
November / December 2023
Collections