This totally new fabric from Cone Mills is designed with one goal in mind - extra fast fades. Due to the flexibility and speed of our model we may be the first brand to make it available. Get ready to break new denim ground. Gustin jeans made from sanforized raw selvage denim from Cone Mills in Greensboro, NC. One of the most satisfying parts of wearing raw denim is seeing how it ages to the owner. It's truly a reflection of your daily life - your work, what's in your pockets, the walks you take, the food spills. One common wear-in element is time. A certain French brand has become famous for raw denim that loses indigo quickly, but an all-American option is tough to find, until now. The Cone Quick Fade is so new that nobody really knows how quickly it will wear-in, so you'll be joining us to blaze a totally new path. On the surface it appears like classic Cone denim. It starts a shade lighter than the American Sixteener, much closer to the 1968. It has great brightness from a crisp white weft, a nice starchy feel when raw, a very dense weave and a wearable 12.5 ounce weight. The warp yarn was dyed in such a way that the indigo chips off more easily (Cone was not willing to reveal the tricks of the trade in any more detail). That means much faster fades. This should be a fun ride . . . and we expect pictures of your wear-in progress.
This is the same style and quality that was sold in boutiques all over the country for $205+.
Choose either our classic straight, slim or skinny fit. More details available on our fit guide.
Fit
Available in our Straight, Slim and Skinny fits.
Fabric
#208 Cone Mills Selvedge, 12.5oz, Red ID
Finish
Raw, Contrast Stitching, Brown Patch
Trims
Custom hardware, hand stamped leather patch
Made in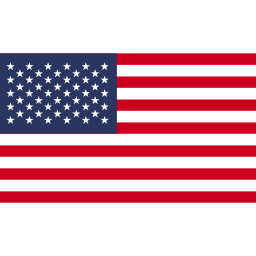 Fit guide