We've been playing around with ways to take our classic henley shape and transform it into something new. We found exactly what we were looking for with a beautiful, super-fine french terry. The result is a set of totally new heather henley's that have a superb feel with a complexity of texture to match. 
Note: We recommend sizing up one as this fabric has little stretch.
If you don't already own one of our Henleys, it's one of those seemingly simple garments that's actually hard to get right. With roots as a functional piece used for athletics, clean lines define this garment and we've worked hard to stay true to that aesthetic. The fit is moderate and comfortable but by no means loose. Flat locked seams and a thick rib collar and cuffs respect the history of the garment. It's all made in the USA.
Fabric is really where these versions stand out. The base is an extra fine French Terry. As compared to jersey, these versions take on a much more lofty, airy feel from the loop back construction. The 6 ounce weight makes these a great stand alone garment in warm weather or a solid layering piece in the cold. Visually, the prominent heathered coloring defines the look and really makes these have a textural complexity that you don't often see in the knit world. This version has a bright grey base that is made even more lively from the heathered coloring. It's a great showcase for this fabric style while not being overly dramatic.
A quality henley made in the USA with domestic materials are typically priced over $75 each. The Gustin model allows us to offer you a radically better value.
Fit
Crew Neck
Fabric
Cotton/Poly/Rayon Blend, USA, 6oz
Finish
Garment washed
Made in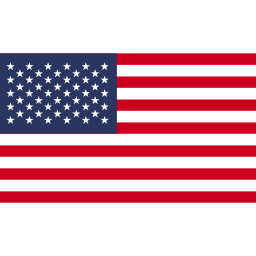 Fit guide