Our vintage heather grey heavyweight t-shirt treated to a dye bath to create a fresh set of subtle heather colors, this version in heather forest. It's a true American icon that will transport you back in all the right ways. Big weight, vintage feel, modern fit. Best of all, it's made in the USA from big weight material to sewing and offered at value you won't find anywhere else. 
If you've ever stumbled on a thrift store with great vintage t-shirts, you'll notice they tend to have a different feel than a lot of what you see in the t-shirt world today. The weight and the hand have a certain toughness and honesty that sometimes gets lost in more modern examples. As raw denim fans, we've never shied away from the challenge of developing fabric over time. Of earning that softness. This is what drove us to make our new Heavy T-shirt. We wanted to capture the spirit of the tougher t-shirts of earlier days. We think we've done it.
Fabric is the star. We use a new burly, triblend, 18 singles jersey. It's old school. Extra heavy and dense, you feel the substance this t-shirt has the second you touch it. The hand feel is also very different. It starts off with a touch of coarseness. You have to earn your comfort like raw denim, but over time it develops into that wonderful blend of weight and suppleness. When you get to that point, just be sure nobody tries to snag it from you because it's a special thing. We switched up the collar construction to a binding style that's set over the body to give it a bit more heft. We overdye heather grey to create a totally fresh set of colors with a subtle heather effect. This is a t-shirt to take pride in.
Fit
Crew Neck
Fabric
Triblend (50% Polyester, 38% Cotton, 12% Rayon), USA, 5.0oz
Finish
Pre-washed
Made in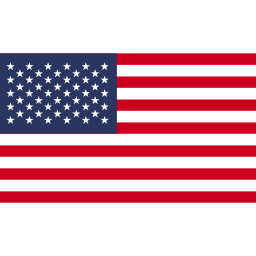 Fit guide