Just because it's cold out now doesn't mean a great t-shirt doesn't have a key place in your wardrobe. We like to go long sleeve. It's the ideal layering piece and if you get the fit and colors right, it can stand alone as a clean top to compliment your favorite pair of denim or chinos. Today we've gone absolutely wild with colors that are perfect for this time of year and beautiful enough to go all year long. It's a true heather rainbow.
We start with our classic crew neck, long sleeve fit. It's tailored and comfortable. We then sew it up in our 5 ounce, USA-knitted tri-blend jersey. This fabric has become an absolute favorite. It's incredibly soft amd really the ideal weight. What's cool about these tees is that they all start off in heather grey. We then overdye them to create a beautiful palette of earth tones. Each is rich and saturated while keeping the wonderfully complex heathered look we love. We've paired them into 2 packs for you at a superb value.
Fit is much more important on a t-shirt than you might think. We set out to strike the right balance between a tailored fit and an easy to wear piece. The shoulders are fitted, which keeps the overall look clean. The sleeves are fitted, but not so tight that they restrict movement. The cuffs end where your palm meets your wrist, just where you would expect.The body is slightly tapered, but easy enough to not be mistaken as an undershirt. Finally, the length hits just right so it falls below the waist line, but does not cover your entire backside. Overall this shirt can stand alone or layer with a button down.
Construction details are classic and sturdy. We start with an inset collar using rib. Neck and shoulders are taped, which adds effort to construction, but provides an extra touch of structure to the garment. Double needle hems finish the sleeves and bottom and a slightly narrower gauge is used to lend a small element of refinement. This is the right way to make a t-shirt, without cutting any corners.
Quality t-shirts made in the USA with domestic materials are typically priced over $35 each. The Gustin model allows us to offer you a radically better value.
Fit
Crew Neck
Fabric
Triblend (Cotton,Polyester,Rayon), USA, 5.0oz
Finish
Garment Washed
Made in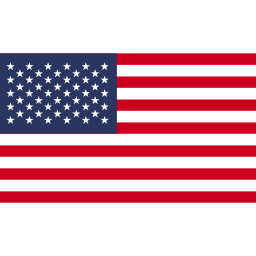 Fit guide