Sometimes you need a change of pace but simply are unwilling to part with classic style and pure comfort. This is precisely where the Gustin Varsity Jacket comes in. It's an iconic athletic silhouette wrapped in an ultra luxurious French Terry. This is a true American garment, from style to construction to material and the value we're offering today is impossible to beat. 
The simplest way to describe why I love this garment so much is how it managed to rapidly become the one jacket I always find myself reaching for when I head out for the day. That's no small feat. I usually have a sample of just about every jacket we've run recently in my closet. To me it's always timeless garments. Clean designs with ties to the past that also lend themselves to modernization. Functional pieces that look great and feel great on. That's why our Varsity Jacket is just so great to own.
The details are just as important. The Varsity Jacket has deep and long roots in the world of athletics. Originally worn as a uniform, it has transformed over decades into a more broadly worn style icon. It was critical to us to retain all the key details that make this style instantly recognizable while incorporating casual materials to make it a year-round staple. The contoured stand collar and thick hem and cuffs are all cut in beefy rib. The body is made from our extra soft and heavy French Terry that's milled in the USA. It lends the jacket the perfect balance of comfort and substance. Two slash hand pockets punctuate an otherwise minimal front. A double zippered front lends additional functionality. The fit is clean and comfortable.
Iconic, practical and super comfortable at a great value.
Fabric
USA Cotton / Polyester (95/5), USA, 10oz
Finish
Washed
Trims
UCAN zipper
Made in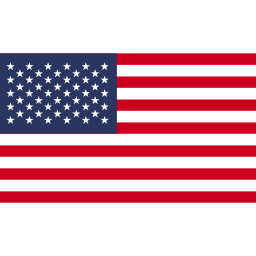 Fit guide