Inspired by boldly striped retro bowling shirts, these versions from Japan apply top quality materials and a more subtle hand to the style to retain the core look in a dialed up form. These are the Retro Bowling Shirts.
We like the iconic bowling shirt, but sometimes its extra bold nature can be a bit too much for our taste. When one of our favorite mills in Japan approaches a style like this, the result is something we can really appreciate. It takes inspiration from the vertical stripe bowling styles. Thin, thick, channels run the length, instantly capture the original's spirit, but they are masterfully sized. No neon is found in these color combinations, which are rich with just enough pop - this version in moss and navy. The feel is pure luxury - the softest cotton-linen blend we've run yet. True retro style done right.
Our short sleeve button-up fits just like the long sleeve. It shares the same beautifully tailored body, not too slim, but definitely fitted. High armholes keep the body lines clean. A very gently scooped bottom hem that works wonderfully un-tucked or tucked. A no-button collar that's perfectly sized to sit well.
We labor over every construction detail. Extensive single needle stitching is used throughout. All our closures are made from true mother of pearl. The front placket is also pleated, made the right way, using a true two piece construction. The feel is more substantial and the effort higher, but it's the right way. A rounded chest pocket completes the front.
Fabric
#1148, 85 Cotton / 15 Linen, 4oz
Finish
Pre-washed
Trims
Mother of pearl buttons, custom Gustin label
Made in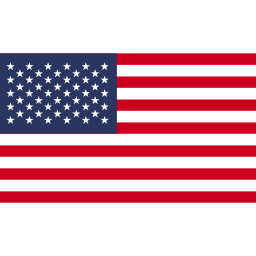 Fit guide