True old world wool character rendered in an unusual color x black composition. This is a burly and rare shirting material that was born to pair with raw denim this winter.
Sometimes when you have a wool blend fabric you really want to feel and see the wool, with good reason. It's a rare and expensive ingredient that can transform the way a garment looks, feels and performs. These new shirts from Japan showcase wool perfectly. The high 30% wool content is showcased front-and-center on the top surface of the fabric. You see an intensely fibrous top, classic wool to the core. You feel that as well when you put the shirt on, while the cotton serves its purpose to keep the garment more wearable. At 8 ounces it's a substantial shirt. The color composition truly puts these over the top. This version gets a dark navy warp yarn crossed with a black weft, which creates a wonderful dark shadow beneath the saturated top color. This shirt has it all - texture, color, feel.
This shirt is sewn up in our new Rugged style. It's designed to be the perfect style for our heavier, more rustic fabrics we run. It's a bit more casual, without being over the top. This style is really set off by two key design cues: a perfectly sized collar without buttons and two clean button closure, rounded chest pockets. These two elements lend the style it's more casual look while their clean implementation keeps the shirt versatile. A simpler back yoke replaces the box pleat and locker loop of our Classic style. Intricate stitching tacks down the collar stand. The Rugged style inherits the same core fit block from the updated Classic style. The moment we sewed up some flannels and heavy jacquards in this style we knew it was right.
Buttons downs that are made in the USA using our quality of material and construction are typically priced at $175 to $300. The Gustin model, with your support, lets us do much better.
Fabric
#632 70% Cotton / 30% Wool, 8oz
Trims
Mother of pearl buttons, custom Gustin label
Made in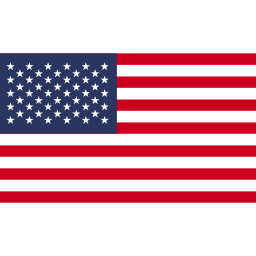 Fit guide