A bold, big check pattern in classic colors with the rare addition of flax for an equally impressive feel. This is the new Flax Short Sleeve Shirt in BlueXWhite.
We're fans of the big check. To us, the large scale pattern lends a bit more of a casual look that we like for summer. That's how this style starts - big checks and big color contrast. The deep blue is brightened up by the crisp white contrasting checks. The feel of this style is equally sweet. The addition of flax lends a flowing feel and the durability and breathability this fiber is know for, while the cotton keeps it traditional and wearable all-year. Vintage and versatile.
Our short sleeve button-up fits just like the long sleeve. It shares the same beautifully tailored body, not too slim, but definitely fitted. High armholes keep the body lines clean. A very gently scooped bottom hem that works wonderfully un-tucked or tucked. A no-button collar that's perfectly sized to sit well.
We labor over every construction detail. Extensive single needle stitching is used throughout. All our closures are made from true mother of pearl. The front placket is also pleated, made the right way, using a true two piece construction. The feel is more substantial and the effort higher, but it's the right way. A rounded chest pocket completes the front.
Button-up shirts that are made in the USA using our quality of material and construction are typically priced at $175 to $300. The Gustin model, with your support, lets us do much better.
Fabric
#846, 80% Cotton / 20% Flax, 5oz
Finish
Pre-washed
Trims
Mother of pearl buttons, custom Gustin label
Made in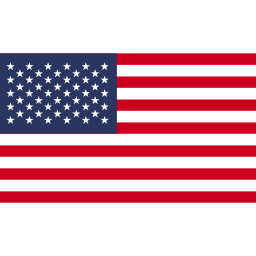 Fit guide