An unexpected pairing of rugged wool and flowing linen turns out to be a refreshingly great combination. Add in rich color a solid weight and you have our new favorite winter shirts. These are the new Wool Linen Twill shirts. 
We like surprises. That's what we got with this new fabric from Japan. What are typically season opposites are joined to form a special fabric. It starts with a rugged wool yarn. This lends real warmth and a rustic fibrous texture to the fabric surface. It looks almost like a homespun fabric with its organic fuzzy surface. Next comes an almost equal portion of linen which completely transforms the fabric. The linen lends a flowing softness and wearability. It's truly a great wearing experience. The 8 ounce weight is the perfect step up to keep you warm enough without adding bulk. The colors are beautiful, this version in a bright heather grey. This is rare shirting fabric you likely won't find anywhere else. Enjoy.
This shirt is sewn up in our new Rugged style. It's designed to be the perfect style for our heavier, more rustic fabrics we run. It's a bit more casual, without being over the top. This style is really set off by two key design cues: a perfectly sized collar without buttons and two clean button closure, rounded chest pockets. These two elements lend the style it's more casual look while their clean implementation keeps the shirt versatile. A simpler back yoke replaces the box pleat and locker loop of our Classic style. Intricate stitching tacks down the collar stand. The Rugged style inherits the same core fit block from the updated Classic style. The moment we sewed up some flannels and heavy jacquards in this style we knew it was right.
Fabric
#882, 60% Linen / 40% Wool, 8oz
Finish
Pre-washed
Trims
Mother of pearl buttons, custom Gustin label
Made in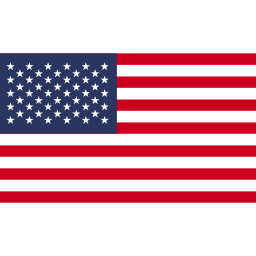 Fit guide