The Rustic Green Twill is one of our best selling plaids and for a good reason - it is versatile in every way, from the color to weight. Sewn up in our new Rugged style, it becomes even sweeter.
This style uses cotton twill from one of the finest mills in Japan. The moment we felt this fabric we were sold. A heavier gauge yarn and a slightly looser weave give it a vintage, lived in feel right from the start. The shades and pattern are icing on the cake. The predominant shade is a muted olive green that makes the overall look just slightly worn. Add to that, black, lighter tans and red highlights that all come together in a classic plaid pattern and you have an amazing look.
This shirt is sewn up in our new Rugged style. It's designed to be the perfect style for our heavier, more rustic fabrics we run. It's a bit more casual, without being over the top. This style is really set off by two key design cues: a perfectly sized collar without buttons and two clean button closure, rounded chest pockets. These two elements lend the style it's more casual look while their clean implementation keeps the shirt versatile. A simpler back yoke replaces the box pleat and locker loop of our Classic style. Intricate stitching tacks down the collar stand. The Rugged style inherits the same core fit block from the updated Classic style. The moment we sewed up some flannels and heavy jacquards in this style we knew it was right.
Buttons downs that are made in the USA using our quality of material and construction are typically priced at $175 to $300. The Gustin model, with your support, lets us do much better.
Fit
Available in our Rugged Fit.
Fabric
#95 Japan Twill, 5.0oz
Finish
Pre-washed
Trims
Mother of pearl buttons, custom Gustin label
Made in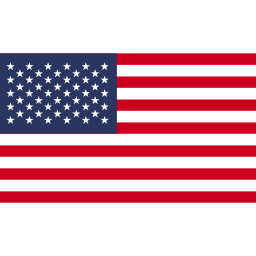 Fit guide