There's nothing better than a summer chambray: lively color, breezy weight, gauzy softness all in a rare selvedge composition. This time, in an earthy red.
This style uses cotton cloth from one of the finest mills in Japan. We've gone pretty deep into the world of chambrays, but we've tended to stay on the heavier or even super heavy side. Now we have the perfect version for the warmer months. It starts with shade. This is a richly earthly rusty red color, ready to be worn well with either denim or chinos A light 3.5 ounce weight and a supremely soft, gauze like feel will keep you comfortable on those warm days. The weave is finer, but you still see a nice cross hatch grain and slubiness to remind you of the toughness of this fabric style. A classic red selvedge ID caps it off. This is a great, classic chambray to wear this summer.
Our fit starts with a beautifully tailored body, not too slim, but definitely fitted. High armholes keep the body lines clean. The length hits just right so it looks great tucked or untucked. Scooped out sides give the untucked look a bit of extra style. A traditional button down collar is secured with two side buttons and one back and has a nice soft roll.
We labor over every construction detail and find subtle ways to incorporate the selvedge. Extensive single needle stitching is used throughout. All our closures are made from true mother of pearl. A finely folded locker loop sits over a box pleat on the back yoke. The front placket is also pleated, made the right way, using a true two piece construction. The feel is more substantial and the effort higher, but it's the right way. The back of the placket gets selvedge edges running the entire length on both right and left sides. We also incorporate the selvedge on the back yoke. Nothing flashy, just a cool detail for you to enjoy each time you put on the shirt. An angular chest pocket completes the front. Our cuffs are double button with rounded corners.
Buttons downs that are made in the USA using our quality of material and construction are typically priced at $175 to $300. The Gustin model, with your support, lets us do much better.
Fit
Available in our Classic, Slim and Tall fits
Fabric
#215 Japan Selvedge, 3.5oz, Red ID
Finish
Pre-washed
Trims
Mother of pearl buttons, custom Gustin label
Made in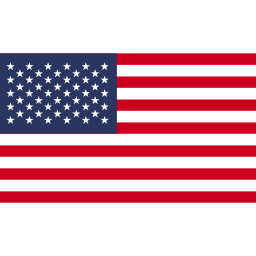 Fit guide