Aloha! This fun Hawaiian inspired print embodies a laid back and relaxed vibe that will be perfect for the upcoming summer.
This style uses cotton cloth from one of the finest mills in Japan. You don't need to be in Hawaii to enjoy yourself in this shirt - bring Hawaii to you, we say! This style is casual, fun and perfect for summer anywhere you choose to be. The base color of this fabric is a warm, salmon pink that just screams Aloha! Combined with miniature scenes showcasing Island and city names, hula dancers, ukuleles, surfing and you have one heck of a Hawaiian shirt. There's quite a bit going on in this print but overall, the fabric still manages to be understated. Coming in at 3 oz, it's lightweight and perfect for those warm summer days and nights. This shirt will add some retro flair to your summer wardrobe and will pair perfectly with your jeans no matter what stage of wear they are in. 
Our short sleeve button-up fits just like the long sleeve. It shares the same beautifully tailored body, not too slim, but definitely fitted. High armholes keep the body lines clean. A very gently scooped bottom hem that works wonderfully un-tucked or tucked. A no-button collar that's perfectly sized to sit well. We removed the back pleat and locker loop, adding to the minimalist and casual nature of this style.
We labor over every construction detail. Extensive single needle stitching is used throughout. All our closures are made from true mother of pearl. The front placket is also pleated, made the right way, using a true two piece construction. The feel is more substantial and the effort higher, but it's the right way. An angular chest pocket completes the front.
Button-up shirts that are made in the USA using our quality of material and construction are typically priced at $175 to $300. The Gustin model, with your support, lets us do much better.
Fit
Available in our Classic, Slim and Tall fits
Fabric
#365 Short Sleeve Salmon Aloha Shirt, 3.0oz
Finish
Pre-washed
Trims
Mother of pearl buttons, custom Gustin label
Made in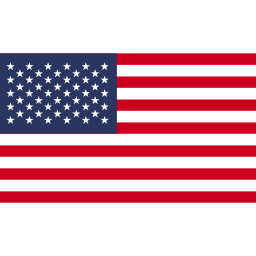 Fit guide