If you ask people who makes the absolute finest shirting material, one name keeps coming up: Thomas Mason. Their fabric is simply stunning. It takes the quintessential Italian fabric personality to the highest form — an indescribably soft and luxurious feel combined with spot on shade and pattern. We think you'll be hard pressed to find a better value on an all-American sewn version than what we're bringing you. Our second release from Thomas Mason is about a gold-standard, classic Oxford.
This style uses cotton oxford cloth from Thomas Mason out of Italy. Thomas Mason is widely considered one of the highest quality shirting lines in world. Originating in England, the brand has been milling fine shirting since 1796, with production now done in Italy. From all the amazing fabric available at this mill, our choice was easy - a staple, versatile fabric taken to the highest level. Nothing can beat a perfect Oxford. Wear it year round. Pair it with denim or chinos. Weekend or weekday, it's tough to find a fabric you can get more use out of. This version gets everything right. It starts with the feel. At 4.4 ounces, it's certainly solid, but it has a density and smoothness that you really appreciate when wearing it. Then comes the shade. We've started moving beyond the blue and white oxford looking for a bit of an update. This slightly powdery purple may be our new favorite oxford color. Again the Thomas Mason magic comes in. It's a shade that you think you know, but they tweak it just a bit so it becomes something different and special. The traditional Oxford weave makes it the classic we all love with the instantly recognizable color on white appearance. Thomas Mason knows how to precisely dial up all the small details to a level other mills rarely attain. It all adds up to a shirt you just want to wear and look great in. Our unique model lets us bring you this quality fabric at a value not found anywhere else.
This shirt is sewn up in our Classic Style. We spent the most time really making a true improvement to fit. The best way to put it is that our updated fit simply feels more organic. There is a much more sophisticated and natural shape to the entire body, from shoulders to chest to waist that better matches the natural curve of the the human form. We've better aligned shoulder and chest widths and given the bottom hem only a subtle curve, striking an improved balance between tucking and untucking ability. The improved fit is something you notice the instant you put this new shirt on. It just flows with the body better and feels better on. We also believe this fit is more universal. It's taking the place of slim and classic fits . . . this is now our best fit.
We made two key upgrades to the details while preserving the classic style we all love. The first is button placement on the placket. Most people are wearing these shirts without ties and now opening that top button leaves the ideal shape. Second is a gently rounded chest pocket shape to provide a softer, more organic look. Of course, we've kept all the intricate construction details from the single needle work to locker loop to box pleat.
Buttons downs that are made in the USA using our quality of material and construction are typically priced at $175 to $300. The Gustin model, with your support, lets us do much better.
Fit
Available in our Classic, Slim and Tall fits
Fabric
#161 Italy Oxford, 4.4oz
Finish
Pre-washed
Trims
Mother of pearl buttons, custom Gustin label
Made in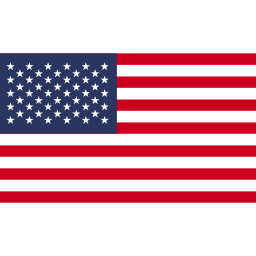 Fit guide