We got our hands on the very last little bit of yardage - sadly this will be the last time we will be able to offer this style.
This Gustin CPO (Chief Petty Officer) is made out of wool from Pendleton Woolen Mills in the USA. If you're looking for the finest wool, Pendleton jumps to the top of the list. It's hard to find a company with more history, and given the look of this style, they clearly have a strong creative side as well. This wool starts with a rich, earthy brown base. If it stopped there it would still be a winner, but there is much more complexity to this style. Mixed into that dark brown base is color -- reds, golds, greens. All these shades come together to form something earthy and totally unique. It's nothing so pronounced as to make it outlandish, but it gives you that extra touch that reminds you you're not wearing any old wool. At 14ozs this one is also super heavy and warm. The shade is great with denim or chinos. This is a special wool from one of the most storied mills in the USA. It's tough to pass up.
As usual, attention to details on our CPO is an obsession for us. Significant flat felling is used throughout, from side-seams to shoulders to sleeves, for a clean finish and added toughness. The front placket, cuffs, collar and yoke all receive lining using a crosshatch chambray. Small side gussets are sewn into the side hems, also from crosshatch chambray, and secured with two bartacks. Another detail that adds both function and style. Pockets are a hallmark of any good CPO and something we paid great attention to. There are two symmetrical front chest pockets and a single pocket on the left sleeve that gives you a nice place to stash small items. Inside, you get a large side entry pocket from our favorite crosshatch chambray fabric. All flap pockets, cuffs and front are secured with aged brass snaps.
The fit is designed to be tailored while still accommodating light weight items underneath. The length is longer than our button downs. We recommend selecting the same size in our CPO as you wear in our jackets. You can size up if you like to layer with thick garments underneath.
Fit
Available in our classic fit
Fabric
#6 Pendleton Wool USA, 14.0oz
Finish
Unwashed
Trims
Aged brass snaps, Gustin logo label
Made in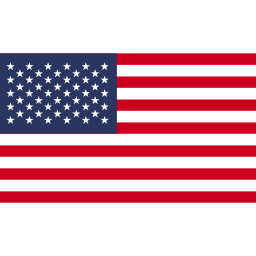 Fit guide