Dead-stock Cone Mills denim in an extra special dual ID form. It's the Cone Golden State for likely the last time ever.
Gustin jeans made from sanforized raw selvedge denim from Cone Mills in Greensboro, NC. This style gives you everything we've come to love about Cone denim and adds in a nice twist. It starts with a dark, midnight blue base shade. A crisp white weft peeks through, but the overall look is quite saturated. You can detect subtle cross hatching as well. A lighter 11.5 ounce weight and low starch make the feel supple, and there is just a touch of fuzz on the surface. This is kind of denim you grab when you want classic looks and tremendous comfort. To cap this off, you get a fabric with dual selvege ID's. One side is a bright yellow, the other a rich gold color. Great American denim now turned to true collector status.
This is the same style and quality that was sold in boutiques all over the country for $205+.
Choose either our classic Straight, Slim or Skinny fit. More details available on our fit guide.
Fit
Available in our Straight, Slim and Skinny fits.
Fabric
#220 USA Selvedge, 11.5oz, Yellow ID
Finish
Raw, Contrast Stitching, Brown Patch
Trims
Custom hardware, hand stamped leather patch
Made in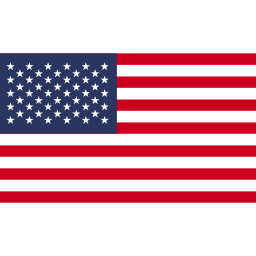 Fit guide
Collections