The perfect blend of chino formality and casual denim fit. It's the Khaki Selvedge Twill. We recently took a pair out to show you in more detail why this remains one of our favorite denim alternatives. Even better, we're offering it at the best value we've ever had, for this campaign only.
There is no doubt, we love a classic pair of denim. To us, it's not only the fabric but also the style. The classic 5 pocket fit is truly timeless. It's comfortable, fits your body perfectly and remains an icon. The question becomes, what other fabrics work well in this fit? We hit on one a while ago and it's become one of our most popular styles. It's a substantial, selvedge twill woven right in Japan.
To start things off, selvedge twill in big weights are very rare. It's always nice to know you're wearing something very few people will own. A wide white ID reminds you what you have. When you touch this fabric you instantly feel the substance. There is a density and heft give it just enough ruggedness. It's tightly woven, with a fine but distinct twill line. The color is exactly what comes to mind when you think classic khaki. It hits that sweet spot of not too light and not too dark. The best part is the unique balance that combing a classic twill with a the more rugged denim fit creates. It's a truly versatile pant. You can bring out its more casual nature with a t-shirt and sneakers, but it's equally happy to be paired with a crisp button up in the office. The Khaki Selvedge Twill gives you a totally fresh look and at today's value it's impossible to pass on.
*Note unlike most brands we don't use vanity sizing for our pants. If you're a first time customer we highly recommend checking out our fit guide.
Fit
Available in our Straight, Slim and Skinny fits.
Fabric
#223 Japan Selvedge, 9.4oz, White ID
Finish
Tonal Stitching, Brown Patch
Trims
Custom hardware, hand stamped leather patch
Made in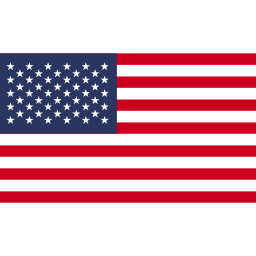 Fit guide