We're back with round two from our global search for selvedge. A new mill to us bringing a completely fresh take on color and texture. The value makes it a complete must have. This is the Titanium Super Slub.
One of our favorite indigo selvedge alternatives is grey. It's an impressively versatile color. It can cross season and pair well with everything from a t-shirt to a classic button down. This is why we need great grey selvedge in our collection. This is also why we've run a number of very popular styles, which made finding something unique more difficult, but also more satisfying. This version first impressed us with color. The specific shade of grey is special. It has a slightly warm feel to it like some of our favorite polished titanium bike frames. It's a beauty but that's just the start. Intensely slubby warp yarns create a grain vertical texture creates true character. In this 12.5 ounce weight, it's not overbearing, just a tight, organic texture that lets you know this is no ordinary raw denim. The final detail to cap off great color and texture is a big, gold selvedge ID.
Choose either our classic straight, slim or skinny fit. More details available on our fit guide.
Fit
Available in our Straight, Slim and Skinny fit
Fabric
#541, 100% Cotton, 12.5oz, Gold ID
Finish
Raw, Tonal Stitching, Brown Patch
Trims
Custom hardware, hand stamped leather patch
Made in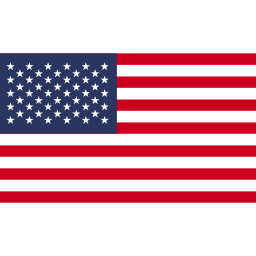 Fit guide