Today is the launch of our first washed selvedge denim. We're certainly raw selvedge denim enthusiasts, but we recognize how nice it can be to have a really high quality, washed denim alternative. We've worked hard to bring you amazing options today that honor and enhance the beauty of each selvedge denim we've selected. We're also offering these at a special value for this launch only. Note: we recommend sizing up one.
Our Classic Wash is inspired by my favorite pair of denim - The Regular. To me this combination of fabric and wash defines an iconic pair of jeans. It's casual, rugged and extremely comfortable. Even better, it really showcases the life that indigo brings to denim.
My pair of regulars were the first slim fit sample we ever made. I've been wearing them for 3 years off-and-on, but they're definitely my go-to pair. I work in them, wear them around on the weekend, but have treated them with care. They're at the mythical medium blue that's my end goal with any pair of denim. There's enough wear to really bring out the nice grain. You see the crisp white weft contrast with the vibrant blue warp. There are subtle whiskers by the front pockets from sitting and faint honeycombs behind the knees. A touch of abrasion on the high surfaces from the loops to the waistband to the cuffs brings out a natural pattern of wear. I've washed my pair a dozen times by now so the feel is wonderfully soft which compliments the solid 13.5oz weight of the fabric perfectly. Even the thick veg tan patch shows every day of wear and has a great patina. I live in this denim and could just as easily sleep in it too. Iconic, easy, and beautiful, this is what our Classic Wash represents. 
Choose either our classic Straight, Slim or Skinny fit. More details available on our fit guide.
Fit
Available in our Straight, Slim and Skinny fits.
Fabric
#7 USA Cone Mills USA Selvedge, 13.5oz, Red ID
Finish
Washed, Contrast Stitching, Veg Tan Patch
Trims
Custom hardware, hand stamped leather patch
Made in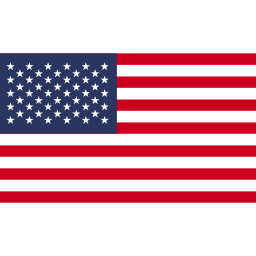 Fit guide