One look at the picture of my Regulars clearly reveals how much I love this fabric and how frequently I wear it. It's gold-standard Cone Mills selvedge denim. It's everything we loved about their production. Classic to the core. Dark indigo warp, bright white weft. Starchy for a true raw feel, mid-weight to make it tolerable for break-in. Vintage red selvedge ID. It's a true throwback to the beginnings of denim and that's likely why it's always near the top of our rotations. With the closure of White Oak recently, making your mark on this rare denim is even sweeter.
My Regulars hold such a special place in my denim collection for two reasons.
1) This was the first
American selvedge denim
I used. When I launched the Gustin line in 2010 at retail, I used Japanese denim exclusively. It was what I knew and loved, but when I came in contact with the Regular fabric from Cone Mills, I realized there was some extremely high quality denim coming out of the USA. It had everything the purist in me admired. A dark indigo warp with crisp white weft gave it a classic appeal. It was nice and starchy which I love not only for that true raw feel but also because it helps get nice creases set it. I also appreciated the fabric was also pretty wearable right at the start. It was a great all-arounder.
2) This particular pair also happened to be the first slim fit sample we made. We had worked on this new fit for a while and I was finally pleased with where we ended up. I usually end up snagging those samples for myself and I wore this one almost exclusively for three years. That wear really allowed the Regular to show its quality. The medium blue that emerged is pretty much my dream denim color. The white grain is there but not overpowering. There is a naturalness to the denim that really comes out. Yes, I keep my phone in my front right pocket. 
I still wear this pair the most and it's still going strong. I'm starting on a new one now.
Josh Gustin
This is the same style and quality that was sold in boutiques all over the country for $205+.
*Note unlike most brands we don't use vanity sizing for our pants. If you're a first time customer we highly recommend checking out our fit guide.
Fit
Available in our Straight, Slim and Skinny fits.
Model is 5'10, 150lbs, wearing a 31 slim.
Fabric
#7 USA Cone Mills USA Selvedge, 13.5oz, Red ID
Finish
Contrast Stitching and Veg Tan Patch
Trims
Custom hardware, hand stamped leather patch
Made in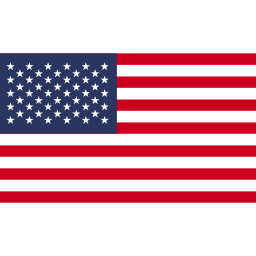 Fit guide
Est. Ship
November / December 2023
Collections