The purest form of raw selvedge denim you can find. It's called Loomstate and now it's back! There is some debate in the office about whether this is the coolest fabric we've ever run. The yes camp is winning right now.
Note: We recommend going up 3 sizes compared to your standard Gustin size owing to the denseness of the weave and the shrink-to-fit nature of this fabric.
Loomstate is the ultimate expression of the way denim was first made. It's fabric right off the loom with absolutely zero treatment. It's unwashed, unsinged, unskewed and unsanforized. Pure denim.
Every other raw selvedge denim we have used (and that most other brands use), while raw, has undergone treatments to make it more consistent and predictable. You might be thinking, "yeah, there's probably a reason for that right?" There absolutely is. Most mills will not even sell Loomstate. If they do, it's buyer beware, you buy it you own it. The mills just don't like the unpredictability of a totally untreated fabric. Despite all this, there is just something very special about the untamed nature of Loomstate denim.
This style is from a mill in Japan we've worked with a lot of times in the past. Even if it wasn't Loomstate, we would want this fabric. It has incredible texture. The super slubby yarns give it a grainy hand feel. You just want to touch this fabric. The overall shade is a muted indigo when raw, but becomes brighter blue after a cold soak. Being unsinged, the surface has a subtle hairiness to it. Finally, it's a solid 13.5oz pre-soak (14.5oz post-soak) with a pink selvedge ID. Overrall, a hugely rich fabric in every sense.
Loomstate is an investment. It's beyond your typical raw denim break-in. We recommend going up 3 sizes compared to your standard Gustin size. I wear a 31, so I would likely go for a 34 because of the denseness of the weave that causes it to measure up one size smaller when sewn up in its pre-shrunk state. You can influence how much your pair shrinks by how you wash it. We recommend cold soaking in the tub followed by a hang dry. This method will get you about two sizes of shrink and your Gustin Loomstates will be super stiff at this point. You'll probably be tempted to stand it up on its own and it might actually work. Throw them on and enjoy the break-in process! This is one of the greatest feeling fabrics we've ever tried on.
We did two different wash tests on this fabric. After a cold soak and hang dry, a pair of 31's shrank 1.5" in the waist, .5-1" in the leg, and 1.25" in the inseam. After a warm cycle in the washer and warm dry, it shrank 2.5" in the waist, 1-2" in the leg and 2.25" in the inseam. This shrinkage, along with the fact that this unique fabric is sewing about a size smaller than our regular denims, leads us to recommend that you order these three sizes larger than you would normally in Gustin. To accommodate for the inseam shrinkage, we'll be doing a 36" inseam for sizes up to 33, and 38" in sizes 34 and above.
Given that this is such a unique and experimental fabric that will require soaking/washing before the first wear, we will not be able to take any returns or exchanges of the Loomstate for any reason.
Fit
Available in our Straight, Slim and Skinny fits.
Fabric
#79 Japan Loomstate Selvedge, 13.5oz pre-soak, Pink ID
Finish
Raw, Contrast Stitching
Trims
Custom hardware, 9oz natural leather patch
Made in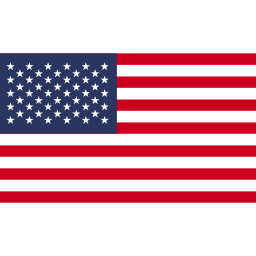 Fit guide