With almost equal parts silk and cotton, a flowing open weave and a textured neppy surface, this is truly a special shirt.
Rugged and refined. That combination is hard to manage, but when we find a fabric that does it well, we know we're in for a special garment. This style starts with a rare composition, almost equal parts cotton and silk. These two components are joined in an open, loose weave. The resulting feel is unusual. There is a flowing and soft drape, while the six ounce weight helps give it just the right amount of body. A rustic touch comes in the form of small tufty neps dotting the surface of the fabric. It's as if you've owned and worn the shirt well for year. The color is a classic navy. This is the type of unique shirting Japan has dialed in so well.
This shirt is sewn up in our Classic Style. We spent the most time really making a true improvement to fit. The best way to put it is that our updated fit simply feels more organic. There is a much more sophisticated and natural shape to the entire body, from shoulders to chest to waist that better matches the natural curve of the the human form. We've better aligned shoulder and chest widths and given the bottom hem only a subtle curve, striking an improved balance between tucking and untucking ability. The improved fit is something you notice the instant you put this new shirt on. It just flows with the body better and feels better on. We also believe this fit is more universal. It's taking the place of slim and classic fits . . . this is now our best fit.
We made two key upgrades to the details while preserving the classic style we all love. The first is button placement on the placket. Most people are wearing these shirts without ties and now opening that top button leaves the ideal shape. Second is a gently rounded chest pocket shape to provide a softer, more organic look. Of course, we've kept all the intricate construction details from the single needle work to locker loop to box pleat.
Buttons downs that are made in the USA using our quality of material and construction are typically priced at $175 to $300. The Gustin model, with your support, lets us do much better.
Fabric
#779 55% Cotton / 45% Silk, 6.5oz
Finish
Pre-washed
Trims
Mother of pearl buttons, custom Gustin label
Made in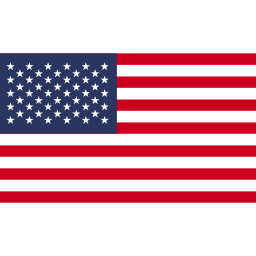 Fit guide