Introducing our single-piece Horween belts. Made from 8-9oz Horween leathers, these provide a simple, rugged belt out of some of the finest leather made in the world today.
This version is made from Horween's Chromexcel leather. By far their most famous leather, Chromexcel is characterized by a rich, waxy finish. We're using a rich brown color for these, and pairing it with a USA-made, solid brass buckle.
We pay special attention to the finish as we do on all our products. The edges are beveled and edged, and the belt is finished with a traditional English point. The belt is secured with Chicago screws (you can swap out the buckle if you feel so inclined), and is stamped with both the Gustin and Horween logos on the backside.
If you look around, belts of this quality and design are typically $120 to $170. If we had to sell at retail and guess which style you wanted, we would be stuck doing the same. Fortunately we're not, and that means you get a top quality product for a wonderful price.
Fit
Seven sizes available. Measured from buckle center to middle holes of five. Measure your current belt to pick the best size, typically this is 2-3 sizes up from your Gustin pant size.
Fabric
1.5" wide 8-9oz Horween Chromexcel Leather
Trims
USA-made solid brass buckle and rivets
Made in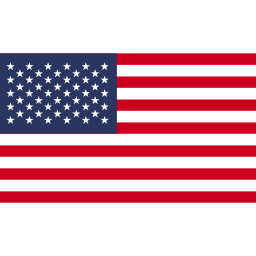 Collections