The beast is back. 20 ounces of American-made, absolutely monstrous duck canvas paired with our Field Jacket. Tough-as-nails with style and color that's equally sweet. The only question is whether you can handle this beast or not. These are the new Beast Duck Field Jackets.
We've gone up to 26oz's on selvedge denim. It's not for the faint of heart, but that's what makes it fun. In pant form it's truly an apparel science project. It works a bit more naturally in jacket form, but wearing this fabric well results in a garment that is like no other. Now you can start on your project. The base is an absolutely burly 20 ounce duck canvas woven right in the USA. It's impossibly thick and dense. The huge yarns highlight the plain weave of the fabric and bring the texture out. There is a density to this fabric that makes you feel invincible. Even cooler, this style gets treated to a water repellant finish that leaves it with a slightly wet hand and giving you more all weather usability. This finish also helps set in some beautiful lines in all the areas that flex. The color is classic and rich. Start on yours today and good luck.
Each jacket starts with our historically inspired, updated take on the classic military Field Jacket. Defining the overall spirit of the jacket is the large stand collar that flows down into a nicely drawn-in waist, giving our jacket it's iconic look while making it clean and well tailored. Four large snap closed cargo pockets sit on the front body. You get a large YKK zipper along with button closures, that when used, are nicely concealed under a placket to keep the front clean. Huge bar tacks provide separation and reinforcement along the placket. It's the idea blend of history and modern sensibility and fit.
Fabric
100% Cotton, 20oz
Finish
Raw
Trims
Custom Gustin hardware, YKK zipper, snaps
Made in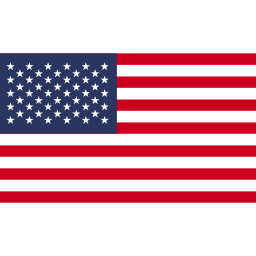 Fit guide