The images stand for themselves: this is just a beautiful pair of jeans. Hefty, inky, starchy. Indigo-indigo selvedge at its best and at a great value.
Gustin jeans made from sanforized raw selvedge denim from one of the finest mills in Italy. The Italy IndigoXIndigo is one of our longest running double indigo styles. It really is the perfect showcase for a dye we love. Both warp and weft are an incredibly dark blue. The fabric is thoroughly saturated and presents a rich and dark blue surface. It's formal and rugged and acts as a perfect alternative to the traditional denim look. It's only as the fabric wears in that you begin to see white showing through. At 14.0 ounces with a nice amount of starch, this denim has real heft and creases up beautifully with wear. A clean white ID caps it off and with sew it up with tonal thread to keep the dark look consistent. This is a superb denim for your collection.
This is the same style and quality that was sold in boutiques all over the country for $205+.
*Note unlike most brands we don't use vanity sizing for our pants. If you're a first time customer we highly recommend checking out our fit guide.
Fit
Available in our Straight, Slim and Skinny fits.
Fabric
#166 Italy Selvedge, 14.0oz, White/Black ID
Finish
Raw, Tonal, Brown Patch
Trims
Custom Gustin hardware, hand stamped leather patch
Made in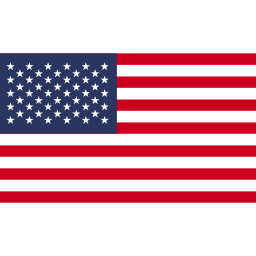 Fit guide