A special cotton ripstop from Japan lends our classic chinos a totally fresh look. This is a first for us and we just couldn't resist testing out this rare fabric.
When you think chinos, you naturally imagine a classic twill. While that will always be a timeless combination, there is a much wider world of quality fabric that can transform our chinos into something new. This unusual fabric from Japan is a perfect example. It starts with a first for us, ripstop. Not just any ripstop though, a 100% cotton version. This is much more unusual for a ripstop, which tends to be nylon. Ripstop brings a new level of toughness to this more refined chino style. It is designed to resist tearing by incorporating reinforced threads into the weave in a grid pattern. You see that subtle grid in this fabric and know it's ready to do it's job. It lends a cool, slightly modern feel to the more traditional chino shape. The 8 ounce weight hits the sweet spot for substance and comfort, This version is a saturated olive color. Chinos done a totally new way.
By now, you know we're obsessed with construction and our Chino is no exception. We approach this garment considering it to be a tailored pant. The waist band is fully curtained using a beautiful, slubby, indigo chambray fabric and a red center stitch. This produces a totally clean finished upper. We also clean finish the fly and seat seams with indigo chambray binding. The fly is secured with custom shaped and engraved Corozo buttons. Belt loops are hand folded, tucked on the bottom and top waistband for added strength. They are also made in a slightly narrower width as compared to our denim to give the pant a more refined look. Traditional slash pockets are on the front, bar tacked on top and bottom. The back pockets are intricately constructed welt pockets also secured with our custom Corozo buttons. Both inseam and outseam use a busted seam for less bulk. This is construction done the right way throughout.
We started from the ground up on fit to create both our slim and straight styles. As with our denim, we like a classic look but with an updated fit. Our slim sits lower on the waist and is well tailored through the thigh down to the cuff. It's not extreme, but definitely a modern, tailored fit. Our straight is designed to sit a bit higher on the waist and is more relaxed in the thigh to the cuff. If you like our slim denim, go with the slim khaki. If you like our straight denim, go with our straight khaki.
Choose either our Straight fit or Slim fit. More details available on our fit guide.
Fit
Available in our Straight and Slim fits
Fabric
#190 Japan 100% Cotton, 8oz
Finish
Washed
Trims
Custom corozo buttons
Made in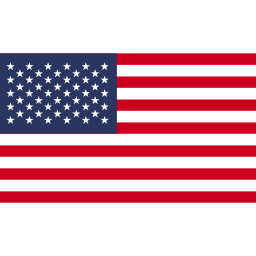 Fit guide